EON To Halve Carbon Emissions By 2030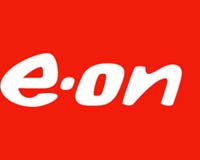 Economy first, environment second for India: GE's Immelt
New Delhi (AFP) May 31 - India should make economic growth rather than the environment its top priority, the head of US firm General Electric said Thursday. "If I were in India I would focus on growth first and environment second. I don't think you have the luxury to do both right now," said GE chairman Jeffrey Immelt in New Delhi. The comments came ahead of the G8 summit of industrialised nations in Germany, where global warming is expected to be discussed. Both India and China argue a cap on their greenhouse gas emissions could hold back their economies. "It's a way to protect the status quo in the developed world," said Immelt. The US is currently the world's biggest producer of the greenhouse gases blamed for global warming, but it has yet to commit to making emission cuts. China is in second place and India is the world's fourth biggest emitter.
by Staff Writers

Duesseldorf (AFP) Germany, May 31, 2007

E.ON, the biggest power supplier in Germany, plans to reduce its carbon emissions to half of their 1990 levels by 2030, chief executive Wulf Bernotat said on Thursday. "Our ambitious target is to reduce our CO2 (carbon dioxide) emissions to roughly 0.36 tonnes per megawatt-hour by 2030, 50 percent less than in 1990," Bernotat said.

"Along with a massive expansion of our renewables capacity, we plan to achieve this target by making significantly higher investments in new technologies," the E.ON chairman said. E.ON said it was planning 60 billion euros (81 billion dollars) of investments through the end of 2010 "to expand our business and achieve targeted growth in our core European market and adjacent growth regions."

About 12 billion euros had been earmarked for the construction of technologically advanced, climate-friendly power plants, E.ON said. And 3.0 billion euros had been earmarked for renewable energy, "particularly new wind power plants."

The acquisition of Endesa assets in Europe and Viesgo was expected to cost about 10 billion euros.

"Our extensive program to build new power plants, the integration of Viesgo and Endesa power plants, and subsequent investments will increase our generating capacity by 50 percent by 2010," it said. E.ON said it also planned to invest 10 billion euros in its gas business and some 6.0 billion euros had been earmarked "for growth initiatives in the Russian power market, Turkey, and south eastern Europe," it added.

Source: Agence France-Presse
Email This Article
Related Links
E.ON
Powering The World in the 21st Century at Energy-Daily.com



Spectacular Growth Of The Green Energy Market

London (SPX) Jun 01, 2007

The Green Energy sector is growing at breathtaking speed, driven by the challenges of climate change, surely unprecedented in our time. Globally, it has already become a multi-billion dollar industry, with very high growth potential which is attracting record investment. Over the last few years, eco-industries in the European Union have grown to such an extent that they have now become a prominent force across the entire European economy.